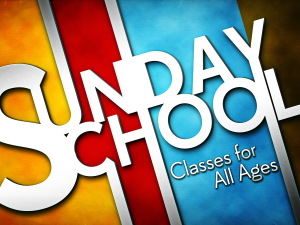 Join us each Sunday for Church School
(also known as Sunday School):
9:30-10:30 a.m.
Contact Person:
Minister Lisa Banks-Williams
Church School Superintendent
The Church School Ministry offers classes for disciples of all ages (2 and up)
Nursery/Beginner: A beacon light for 2-5 year olds to begin their walk with Christ.
Primary Class: A pathway for 6-8 year olds to learn Bible basics in a nurturing environment.
Junior Class: Serving the very impressionable "tween" group, ages 9-11, the Junior Class looks to shine light on subjects of interest to the students.
Early Teen Class: Our newest class is targeted for middle school students in the 12-14 age range.
Church School Live!: High School students bring lessons alive through monthly performances. Creative projects are developed towards building a portfolio.
Young Adult Class—(ADULT): Those seeking to better navigate life as Christian Young Adults may benefit from attending this class.

Jubilee Class—(ADULT): Using the Bible as their textbook, the Jubilee Class works to illuminate the Word given the realities of today's society.

Aurora Class—(ADULT): Drawing on book club protocol, the Aurora Class utilizes a variety of books and other media to restore the oil in their lamps.

Men's Class: Christianity from a male perspective.
Adult Class: Although not limited by age, many of our seniors have found great comfort in the light that is shone regularly on the Word in the Adult Class.