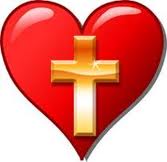 If you want forgiveness and salvation today, pray this prayer:
Salvation Prayer: "Heavenly Father, I'm a sinner. I have sinned against You. I want forgiveness for all my sins. I believe that Jesus died on the cross for all my sins. I believe that Jesus died on the cross for me and rose again. Father, I accept Jesus Christ as Lord and Savior of my life. I give You my life to do with as you wish. I want Jesus Christ to come into my heart.
This I ask in Jesus' name. Amen!"
If you prayed the prayer above, congrats, you have taken the first steps toward a loving relationship with God. Next, you should join a church where fellow believers can encourage and help you as you grow in your new life as a follower of Jesus Christ. Mt. Moriah would love for you to be a part of our family. Our contact information can be found at the very top of this page under the "About MMBC" menu item.
Each week at Mt. Moriah Baptist Church, Pastor Dalton asks everyone to close their eyes and bow their heads and say the Salvation Prayer if they want to receive Jesus into their lives. If you believe in your heart what you confess with your mouth, you will be on your journey towards salvation.
At Mt. Moriah, people "come as they are." Which means you don't have to worry about wearing fancy clothes, or what people might think about you. Mt. Moriah is a warm, loving church family that will embrace and love you, just as Jesus does.
We look forward to meeting you soon ! Please join us for any of the worship services offered during the week. We have a special "Visitor Info" page devoted to what you can expect at Mt. Moriah as a first-time visitor.
---
Click here and
listen to Pastor Dalton recite
"My friends, how I wish with all my heart that my own people might be saved! How I pray to God for them...If you confess that Jesus is Lord and believe that God raised him from death, you will be saved. For it is by our faith that we are put right with God: it is by our confession that we are saved. The scripture says, 'Whoever believes in him (Jesus Christ) will not be disappointed.' As the scripture says, 'Everyone who calls out to the Lord for help will be saved.'"
Romans 10:1; 9-11,13 (GNB: Good News Bible)